Hotels & Resorts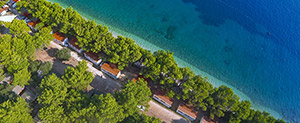 Special offers
By booking directly through our site, unlock a number of special benefits designed just for you.
View offers
Book now
Book direct to get best possible offers
Book now
Wellness & SPA
Come and pamper yourself with integrated beauty programs, facial and body treatments, manicure, pedicure, saunas and special massage techniques. When you are on vacation, the only thing you need is oasis of peace where you can relax, detoxify and restore your energy!
Indulge in the relaxing atmosphere with its saunas and relax zones. Release muscle tension and experience total relaxation with unique signature rituals, face, body and massage treatments.
Our highly trained therapists use quality and luxury wellness products like:
Luxury brand Omorovicza
Tropical brand Ligne St. Barth
Organic brand Orgaid
OPERATING HOURS: 11:00 - 18:00
Phone: +385 (0)20 312 150 Mobile: +385 99 8000 223
E-mail: kalamota@yestobeauty.hr
Visit us online: www.yestobeauty.hr / Instagram / Facebook
When you think of a vacation and escape from reality – think of going to the TUI BLUE® Spa Wellness & Spa!
BLUEF!T SPORT 25' 50' 75'
Specific massage technique!
Duration: 25 / 50 / 75 minutes
Dizziness, headaches, tingling in the extremities, stiffness and similar pains reduce the functionality of our body and lead us to increased stiffness.
A specific techniques for treating muscle issue - most often it is back pain apropos neck and lumbar spine as the weekest points.
OMOROVICZA GOLDEN BODY 75'
Your body deserves only luxury treatments!
Duration: 75 minutes
Gold is a mineral with proven anti-inflammatory properties, helping to heal micro damages inflicted by daily life, and to revitalize the skin. This treatment involves an exfoliation with a golden sugar scrub and soothing massage with fragrant oil enriched with gold particles. It will leave your skin glowing.
OMOROVICZA QUEEN EXPERIENCE 135´
Find rest, relaxation and revitalization all in one place!
Duration: 135 minutes
A ritual that includes a relaxing full body massage and exfoliation with golden sugar peel. This luxury full body scrub incorporates a combination of gold extracts and sugar to heal and revitalize the skin. Followed by Omorovicza queen hydromineral, 3-in-1 facial treatment which includes cleansing, hydration and lifting effect. Luxury facial treatment designed for all skin types.
OMOROVICZA QUEEN HYDROMINERAL 75`
Duration: 75 minutes
Find rest, relaxation and revitalization all in one place!
Luxury facial treatment designed for all skin types. Soothes inflammatory processes on the skin surface, hydrates, drains and has a lifting effect.
Choose a treatment or massage that will completely suits your needs, that will relax you and relieve the tension of your body. Our professional Spa therapists will take care of you, you just need to relax and enjoy in our Blue Spa Wellness & Spa.