Hotels & Resorts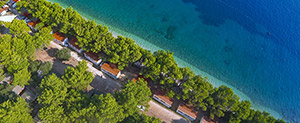 Special offers
By booking directly through our site, unlock a number of special benefits designed just for you.
View offers
Book now
Book direct to get best possible offers
Book now
Destination
Croatia - Dubrovnik region - Kolocep (Kalamota) Island
Croatia
Entire world in one country.

Eight national parks and twelve nature parks, a thousand islands, hundreds of rivers, ten UNESCO sites and almost four million welcoming hosts at just 58,000 km2, an entire world in one country.
Magical history rich in myths and legends has left its trace at every turn, with natural beauties for travellers from all over the world. Adriatic Sea attracts divers to discover its underwater treasures, and excellent road and air transport connections bring our guests from all over Europe to the authentic experience of the true Mediterranean in just a couple of hours from their doorstep.
Dubrovnik region
Dubrovnik - the pearl of the Adriatic, history carved in stone.

The Dubrovnik Riviera stretches from the border with Bosnia and Herzegovina (Neum) to the border with Montenegro. The One hundred kilometres of diversity is a place where centuries old culture merges with the most beautiful bays and crystal-clear sea.
It is home to passionate fishermen and hardworking farmers, year-round sunshine and healthy lifestyle, a place of exceptional kindness of all its inhabitants. The heart of this region is Dubrovnik, a city that conquers with its individuality, its unique monuments, a city that will tell you a new tale from its own rich history every day.
You could be wondering why all the other cities are called by their name, and only Dubrovnik in Croatia has the honour of having its inhabitants simply call it the City? To find out, you will have to go down to the south of Croatia. The city is waiting for you, ready to give you the best of itself, ready to offer you something that only Dubrovnik can do, a story for a lifetime.
Kolocep (Kalamota) Island
Welcome to Kolocep, island with two names and one big heart for everyone.

The closest inhabited island to Dubrovnik, Kolocep, enjoys all the benefits of the top location in which it is located. Only half an hour away by boat it is close enough to Dubrovnik that you can always "pop by " for a visit, but at the same time serves as the perfect private oasis of peace and tranquillity.
This traffic free island, where two hundred residents and guests of the island enjoy a beautiful blend of forest vegetation, sandy beaches and cultural monuments, offers everything you need for a perfect summer vacation.
Kolocep may be the official name, but the people of Dubrovnik and the islanders call it traditionally – Kalamota (Greek kalamos- reed fishing rod), which is a name that dates back to the 15th century and testifies to the traditional fishing orientation of the island, where you can enjoy the best Adriatic fish every day.
Come to Kalamota, discover its secrets, take a walk to the Placet beach, dive into the Blue Cave, let it seduce you with its authentic Mediterranean charm and you will understand why this is the island holidaymakers keep returning to for years.