Hotels & Resorts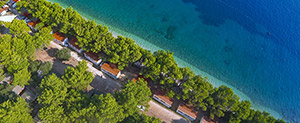 Special offers
By booking directly through our site, unlock a number of special benefits designed just for you.
View offers
Book now
Book direct to get best possible offers
Book now
Notification on the manner of submitting a written complaint
Pursuant to Article 10 of the Consumer Protection Act ("Official Gazette", No. 41/14 and 110/15) and Article 10, Paragraf 1, Item 10 of the Hospitality and Catering Industry Act ("Official Gazette" no. 85/15 and 121/16) guests can submit their written complaint regarding the quality of our services directly in the catering facilities of the hotel
"TUI BLUE Kalamota Island Resort" or to the e-mail adresu customer.service@tthotels-croatia.com
We will respond to your complaint in wriwriting within 15 days of receipt of the complaint.
Hoteli Koločep d.d., TUI BLUE Kalamota Island Resort, Donje Čelo 45, Koločep