Hotels & Resorts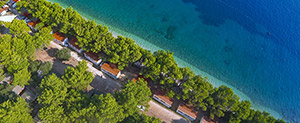 Special offers
By booking directly through our site, unlock a number of special benefits designed just for you.
View offers
Book now
Book direct to get best possible offers
Book now
Wellness & SPA
Come and pamper yourself with integrated beauty programs, facial and body treatments, manicure, pedicure, saunas and special massage techniques. When you are on vacation, the only thing you need is oasis of peace where you can relax, detoxify and restore your energy!
Our treatments are based on an individual approach to each guest and their needs. Rest your mind and body, get rid of the stress and feel unique!
In our luxurious SPA rituals we use renowned brands: luxury Spa & Beauty brand Omorovicza, organic brands Voya, Orgaid and BCL, highly innovative Italian beauty brand Diego Dalla Palma Professional, luxury Spa brand Themae Paris and many others.
OPERATING HOURS: 08:30 - 19:30
Phone: +385 (0)20 312 150
E-mail: kalamota@yestobeauty.hr
Visit us online: www.yestobeauty.hr / Instagram / Facebook
When you think of a vacation and escape from reality – think of going to the TUI BLUE® Spa Wellness & Spa!
BLUEF!T SPORT
Specific massage technique!
Duration: 25 / 50 / 75 minutes
Dizziness, headaches, tingling in the extremities, stiffness and similar pains reduce the functionality of our body and lead us to increased stiffness.
Specific massage technique for treating specific muscle issues - most often those are back pain, neck and lumbar region.
OMOROVICZA GOLDEN BODY
Your body deserves only luxury treatments!
Duration: 60 minutes
Gold is a mineral with proven anti-inflammatory properties, helping to heal micro damages inflicted by daily life, and to revitalize the skin. This treatment involves exfoliation with a golden sugar scrub and soothing massage with fragrant oil enriched with gold particles. It will leave your skin glowing.
COUPLES MASSAGE
Find rest, relaxation and revitalization all in one place!
Duration: 50 minutes
his relaxing massage involves soft and slow techniques of the whole body. Rewind, restore and enjoy an atmosphere of total relaxation with that special someone.
HYALU4PLUMP MOISTURISING
For dry & dehydrated skin!
Duration: 50 minutes
Slow down the signs of aging and provide your skin with the necessary hydration. Regenerating moisturizing treatment that refreshes and restores firmness to dry, dehydrated skin. For firm skin and revitalized appearance!